Quite a few of us would have at some point in our lives gone through a guided tour through the ancient desert lands that hold historic value. Discovering the mysteries and exploring the rich culture rooted in some of the UNESCO world heritage structures is always awe-inspiring. Going as part of a guided tour would mean that local engagement with transport and interaction is kept at a minimum as more emphasis would to be laid on moving from one site to another to make the most of the trip and finishing within schedule.
As an experiment to get a feel of how a solo traveller would have faced local customs, language and tradition, we set out to tourism's most dependent cities in the middle east. Cairo is known to be a trade hub through the civilizations, what with the Nile river and being an entry point to the African continent.
We were surprised that Uber cabs run really well here, except for the ease of getting one from the airport out into Cairo. You will surely be engaged at the airport with many alternative travel providers offering to drop you in luxury cabs at almost double the price it takes with an Uber. At least they do it as part of the normal drill so it couldn't be termed as fleecing as it's more of a usual occurrence.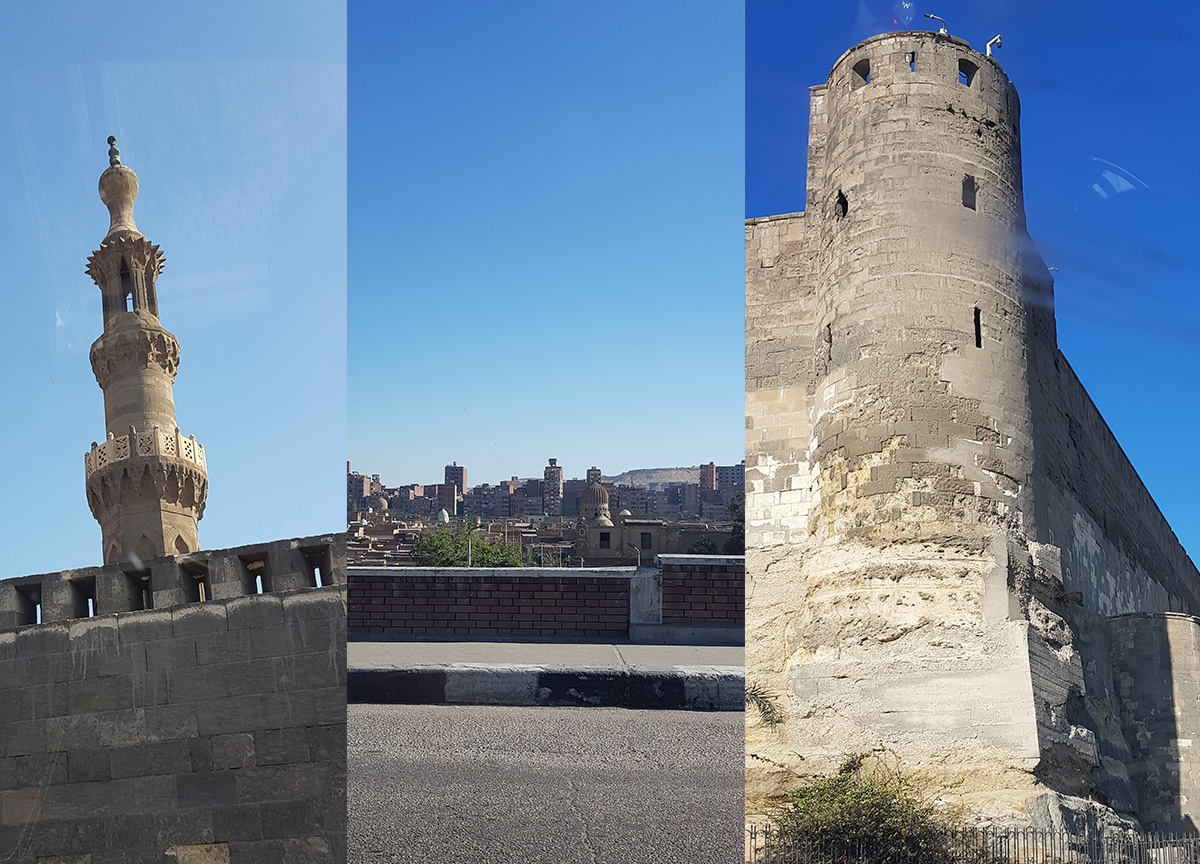 As you drive into Cairo you will most probably go through what appears to be unorganized traffic, more of the kinds we are used to back home in the city of Mumbai. Nothing impressive. But what will get you in the mood of a tourist is how the remnants of Old Cairo stand out as you make your way to Giza and downtown Cairo – the city. You can feel the atmosphere and can only fathom how it must have been in the old days – a desert with settlements and signature mosques that towered over and around them, and still do!
Fast forward into Cairo at our Airbnb apartment hosted by a super host, and by all means, a beautiful one at that.
After chilling out for a while and getting to understand the way around from our host, we head for Giza to view the pyramids. How impressive to see them in all their grandeur. These towering man made structures really humbles you when you try to make sense of it all – how on earth were they constructed in the first place?
Many tourists flock these sites and try to get the best view, but we were lucky enough to get a horse ride into the expanse of the desert and get an isolated picture perfect view of the three main pyramids in the foreground.
The Sphinx is also situated in the vicinity of the pyramids of Giza. It may not appear as monumental, but still stands out as an awe evoking masterpiece. Tradition says it was built as a symbolic structure to guard the tombs and temples of the area.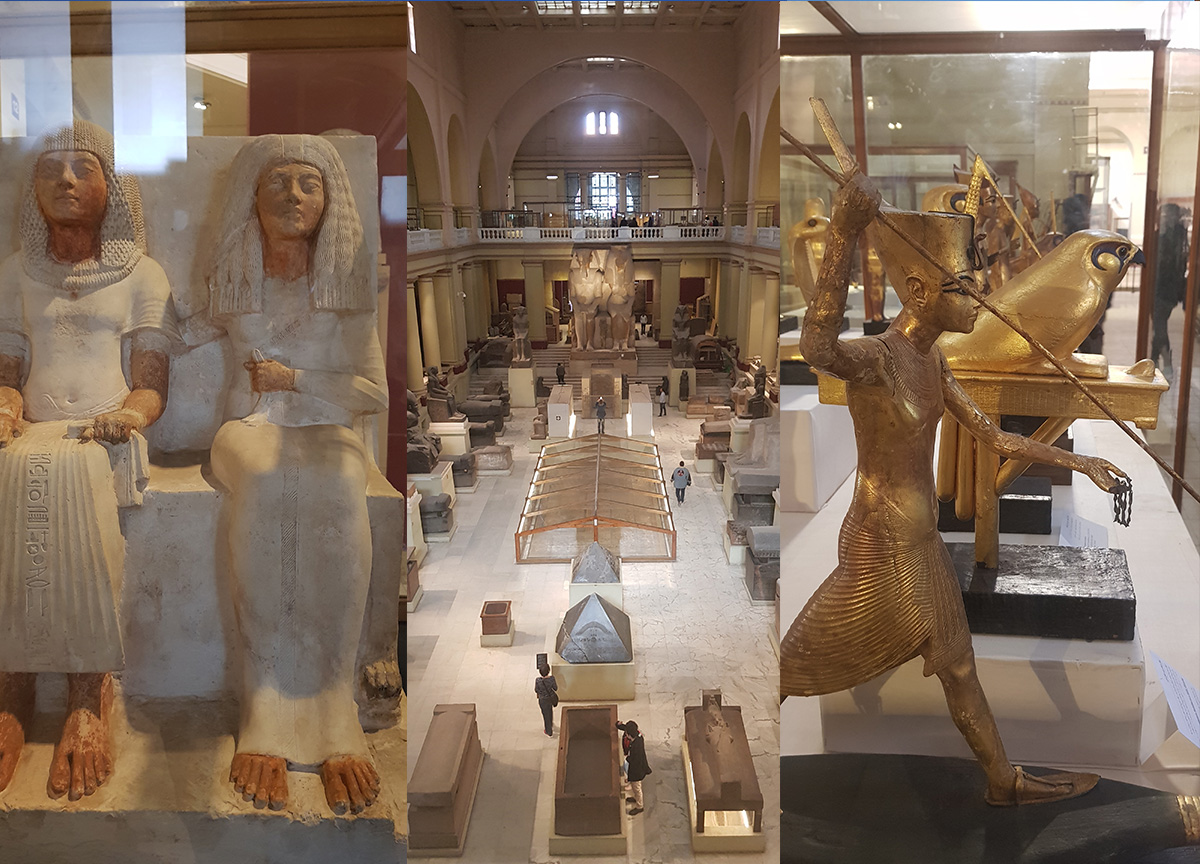 Finally we take a trip to the Egyptian Museum which is known to house one of the largest collection ever of artifacts and excavated items of significance than any other. These range from statues, artwork, inscriptions, works on glass, metal and of course mummies of various kinds. To actually get to explore everything the museum has to offer, one has to spend several hours. Although every exhibit does not have detailed descriptions explaining them, it is still worth a page in every history lover's handbook.
Overall, the people are friendly, although more aggressive in nature, owing to their customs and culture. But still worth interacting with. They do have an uncanny respect for Indians too. As a tourist, you have nothing to lose. Just keep an eye for those that may overcharge you, be it souvenirs or shopping. It's best to do a study before digging deep into your pockets, bargaining is always the best bet. Thanks to Uber, you know what the estimated fare would be to travel from one location to another (Just make sure you know how to interpret numbers as the number plates of the cars are in arabic). For non-vegetarians, there is amazing Egyptian food to try out, Koshari and Ful to name a few.
Cairo was an amazing 24 hour expedited experience for us, but in our opinion, enough to please the transiting tourist for sure.